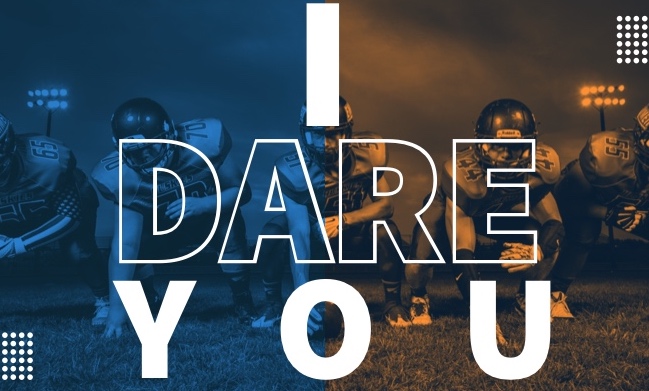 A Challenge to Pray
I Timothy 2:1 I exhort therefore, that, first of all, supplications, prayers, intercessions, and giving of thanks, be made for all men;
When is the last time you actually prayed? Not just praying for your food or a quick prayer before a test, when is the last time you spent a few minutes or longer in prayer? Prayer is often a neglected thing by most Christians and we use it to treat God like a genie in a bottle: we only pray we there is something we need. But really as Christians, we should be praying all the time. We are told to pray without ceasing. That does not mean we are to always be praying, it means we should be in a state that no matter what we can go to God in prayer. The challenge is set, but so few do it. Why not accept the challenge and spend time praying. Here are some things to help you when you pray.
Pray for all men— Pray for the whole world. We see in I Timothy 2:1 we should pray for all men. You may say that would take a long time, but really we can pray for men to be saved, for lives to be changed and missionaries to be sent. We should be willing to pray for the world. Get yourself a map and pray over countries and the men, women and children who live in those countries who not only have needs, but are in need of Christ!
Pray for Christians— Ephesians 6:18 – Praying always with all prayer and supplication in the Spirit, and watching thereunto with all perseverance and supplication for all saints;
When you hear Christians giving prayer requests, write them down and pray for them. Get yourself a prayer journal and pray through the prayer requests you have. Write down the date you started praying and then write down the date that God answers the request. We should be willing to pray for other Christians.
Pray the Bible— Sometimes it is hard to sit down and pray for long periods of time. We have all be there. We sit down to pray and after what seems like forever, but it has only been 3 minutes, we are repeating ourselves over and over. A great way to stop this is by praying the Bible. One of the easiest books to pray is the Psalms. Each day pick a Psalm and pray it back to God. Not just word for word, but as you read it, pray it back to God with your own words. Put in what is going on in your life and around the world. There are many books on the subject and I would recommend you reading one of them to explain it further, but praying the Bible is a great and fruitful time of prayer.
Pray by giving thanks Philippians 4:6 Be careful for nothing; but in every thing by prayer and supplication with thanksgiving let your requests be made known unto God. Our prayers, most of the time, consist of us asking God for something. Instead, our prayers should be filled with praise and thanksgiving to God! We should be willing to pray and ask God for things, but we should also offer thanks for God. We should thank God for two things. First, we should thank Him for who He is. Secondly, we should thank God for all He has done! Don't just do this in passing, but take some time and thank and praise God and it will help set your heart in the right place as you pray.
Prayer has been neglected far too long. If Christians would take seriously our prayer lives we could see the world reached with the gospel. Will you accept the challenge to be a person of prayer? Will you pray for the world? Will you pray for the needs of others and will you offer prayers of thanksgiving to God? You have been challenged to pray— the task now is up to you!