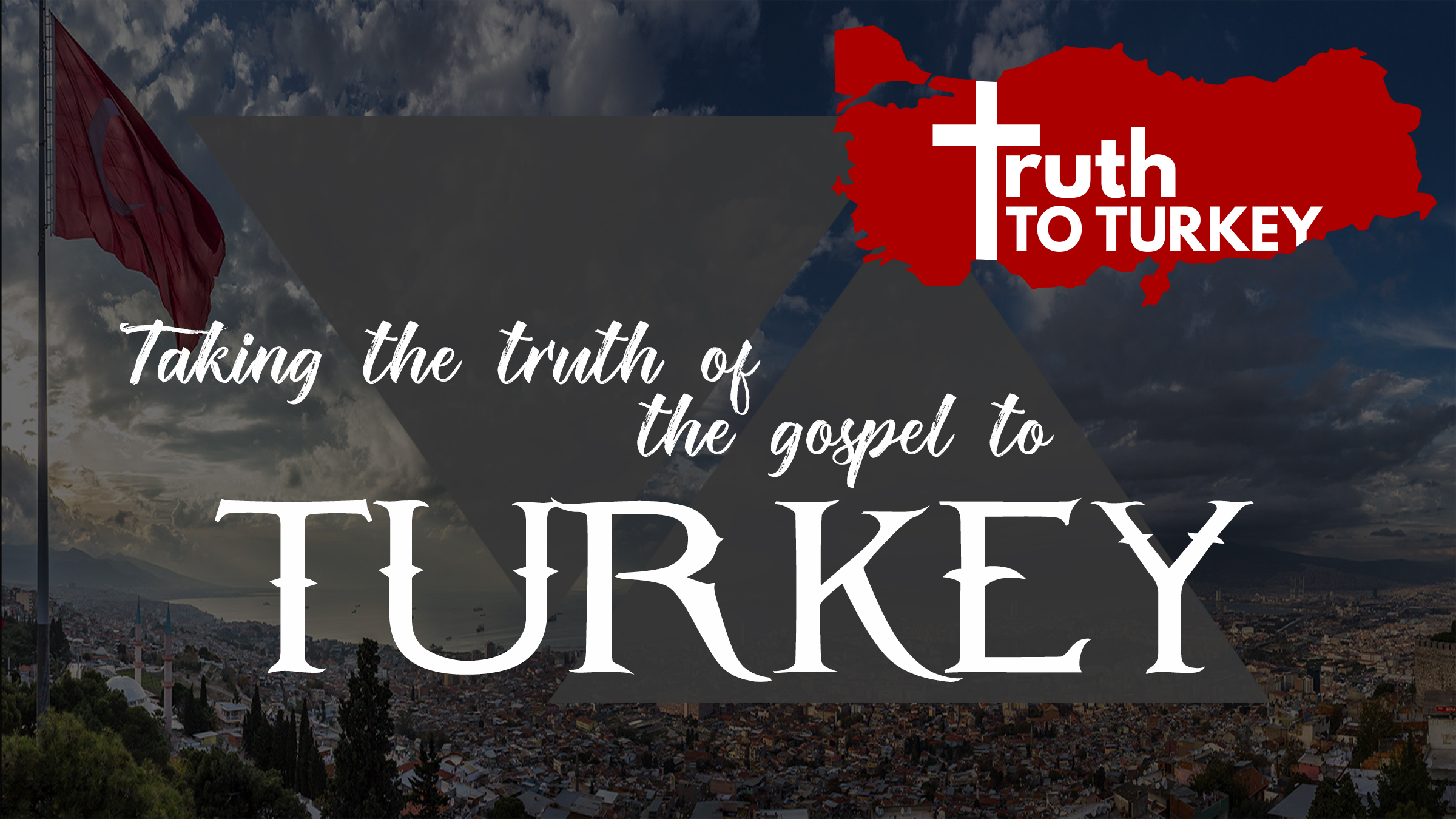 What is "Truth To Turkey"?
Ministry Verse: II Corinthians 4:3
Truth to Turkey is a ministry built with the intention of taking the truth of the gospel to the people of Turkey. We desire to do this by planting churches and training men. It is a ministry out of Vision Baptist Missions in Alpharetta, GA. We desire to see all of Turkey reached with the gospel!
Currently, there are two families that are a part of Truth to Turkey, but we desire to see that number grow in order to effectively reach Turkey with the gospel. Will you join us in praying for more laborers to be raised to go to the country of Turkey? Will you also pray that souls will be saved, churches will be started, and nationals will be trained and sent out all around Turkey? Pray that Turkey will be turned upside down with the gospel!
Tell them the Truth of the Gospel
Teach them the Truth of the Gospel
Train them to tell, teach and train others with the Truth of the Gospel
Why Turkey?
Revelation 3:8 I know thy works: behold, I have set before thee an open door, and no man can shut it: for thou hast a little strength, and hast kept my word, and hast not denied my name.
Turkey is a country of over 80 million people that are 99.8% Muslim. Only 5000 of those 80 million would be considered a true born again Christian. 
Unlike other Muslim majority countries, Turkey is a Republic. The people are secular and somewhat westernized.
Because of this, currently, it is not illegal to be a Christian! It is not illegal to share the gospel! It is not illegal to have a church! Actually, you can get a legally, recognized church!
This means that Turkey is one of the most open Muslim countries in the world! God has opened a door and we desire to go take the gospel into a country filled with darkness!
Check out
the latest blogs from
Brady & Dustin!