A Challenge to Read the Bible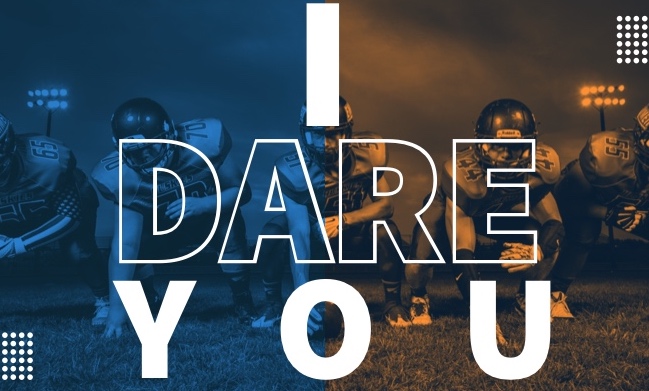 A Challenge to Read the Bible
Over the next several weeks there will be many challenges given. I hope you take these challenges seriously and do them! We will look at these challenges, but also how God can help you accomplish these challenges. One of the easiest of these challenge is the one I set before you this week: to read your Bible. I am no talking about reading it occasionally or just parts of it. No I am challenging you to read your Bible cover to cover all the way through. Few Christians really read their Bible through cover to cover. Yet as Christians we should be reading the Bible each and every day. We should be reading it Old and New Testament and we should be applying it to our lives! God wants us to read his word.
Why read the Bible?
It is our spiritual food source—I Peter 2:2 As newborn babes, desire the sincere milk of the word, that ye may grow thereby: We should desire the word of God. It should be apart of our lives. It is our spiritual food source and just like real food if we do not eat it we will not grow. Without reading the word of God we will never be able to grow as Christians! You should have a desire to read the word of God
It is profitable for us and completes us: II Timothy 3:16-17 All scripture is given by inspiration of God, and is profitable for doctrine, for reproof, for correction, for instruction in righteousness: 17 That the man of God may be perfect, throughly furnished unto all good works. The word of God is profitable to us. It helps us and directs us. It teaches us. As we read the word of God is helps to make us complete in God! Without reading the word of God we cannot become the men and women of God we are meant to be!
It gives us hope Romans 15:4 For whatsoever things were written aforetime were written for our learning, that we through patience and comfort of the scriptures might have hope It not only helps us to learn but as we learn it gives us hope. It gives us hope because it show us the love of Christ. It gives us hope because it show us how we should live. It gives us hope because we see how God can use us! As you read the word of God you can know and have hope that God loves and wants to sue you!
It directs us: Psalms 119:105 Thy word is a lamp unto my feet, And a light unto my path God's word is intended to guide and direct us. If you want to know God's will for your life you need to read the word of God. God's word will never lead you astray of the wrong way. It is light and will show us the path God has set before us. Many want to know what God wants them to do with their life, but they never read the Bible. If you want to really know God's will and plan for your life get in and read the Bible!
So the challenge has been set for you to read the Bible! As Christinas we need to read the word of God and let it work in our heart and lives! I challenge you to read the Bible cover to cover, but God challenges you to do the same! I want to close the article by giving you some tips on how to read the Bible. What are you waiting for GO READ THE BIBLE!
Set up a reading plan— Set how long and how much you will read each day
Read a little from both the Old and New Testament— Break it down where you are reading in the Old Testament and New each day. This way if you get into the harder to read chapters at least you should get something out of your reading besides who begat who!
Read everyday— Set a time and place and read the Bible every day. Don't beat yourself up if you miss a day, just get back on where you left off. As you begin to read everyday it will start to form a habit in your life!
Write down one things you got out of your reading— Write down a thought or two of what God spoke to you through your Bible reading that day. This will help you not just go through the motions and read to just read, rather you will be reading asking God to speak to you each day
Share your devotion with others— Send your devotions to other people. This helps to not only encourage them with what you read but also will keep you accountable to read the Bible!