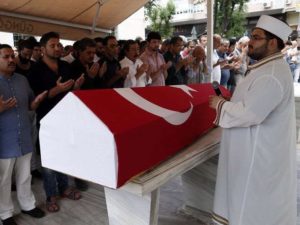 We have wrapped up another wonderful week of deputation but we were saddened when we heard the news of what had happened in Turkey. This last week on Tuesday, Turkey was hit with a terrorist attack. Forty-two lives were lost and a majority of them were Turkish. It breaks my heart to know that the likelihood of any of them being saved is slim to none. Please pray for Turkey and those families who lost loved ones and have loves ones who were injured in the attack. Pray that God will help get us to Turkey quickly but also help raise up more laborers to go to take the truth of the gospel to Turkey. We would like to wish everyone a Happy Fourth of July and are looking forward to all God has for us this coming week!
We heard this week of one new supporter!
This last week we had the privilege of presenting on Wednesday at a church in Florida
On Sunday we presented in a church in Alabama in the morning and in Tennessee at night.
The church we were with Sunday night seemed very interested in taking us on for support!
This Wednesday, we will be presenting in Lawrenceville, GA.
On Sunday we will be in south Georgia presenting.
We only have 5 meetings left for the rest of the year! Please pray that we can finish out our calendar for this year and into next year .
Continue to pray for God's safety on the roads, and that we will be able to raise our support quickly!
One quick note! Going forward over the next few weeks we will be switching from posting all our content on our blog to sending them out over email. They will still be shared on social media but to make sure you still get all our content please click on this link and signup for our email updates! You can then select how often you would like to receive our emails. Here is the link http://eepurl.com/bOO1pb