Hello Pastors and Praying Friends,
What another great week on deputation! We ended our two week trip in Arkansas and are now back in Georgia! While in Arkansas, we had the privilege of being with our friends when they had their baby, Felicity. It was good getting to spend time with them and help them during their transition. They even had onesies made with the Truth to Turkey logo!  They want to start their daughter young with an emphasis on missions and even are praying if it is God's will she would become a missionary. This coming week is another busy week but we are excited to see all God is going to do!
This last week we had the privilege of presenting on Wednesday at a Church in Arkansas and on Sunday we presented in two churches in North Georgia.
On Monday and Tuesday, I will be in a class on Indigenous Church planting.
This Wednesday, we will be presenting in Jacksonville, FL.
On Sunday we will be in Alabama and Tennessee presenting.
We only have 5 meetings left for the rest of the year! Please pray that we can finish out our calendar for this year and into next year
Continue to pray for God's safety on the roads, and that we will be able to raise our support quickly!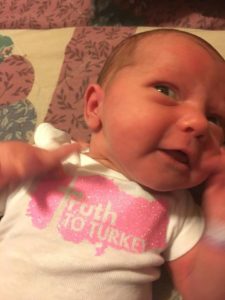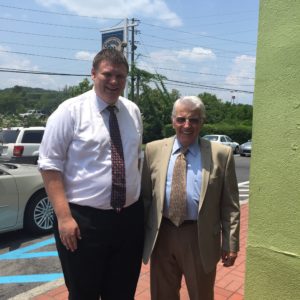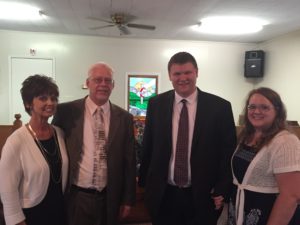 Yours to Turkey,
Brady and Sarah Van Winkle
brady@truthtoturkey.com